Shadow IPcentral
Integrate static and dynamic IP information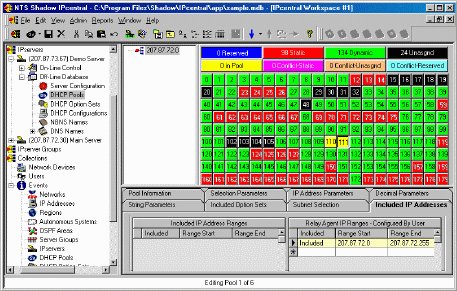 IPcentral efficiently reconciles static assignments maintained in the SQL database with allocated assignments from automated services. For example, the Status Board quickly shows any conflicts between the model defined and real-time assignments.
By uniquely integrating static and dynamic IP information, IPcentral offers both a comprehensive representation of your network and the ability to quickly reconcile changes through drag-and-drop. Dynamic operational data can be dragged to the database for capture, analysis, and reporting. Alternatively, a defined network model can be dragged from the database to operational servers to reliably implement production configuration changes.

to Manager Overview page