Shadow IPcentral
Secure administration by user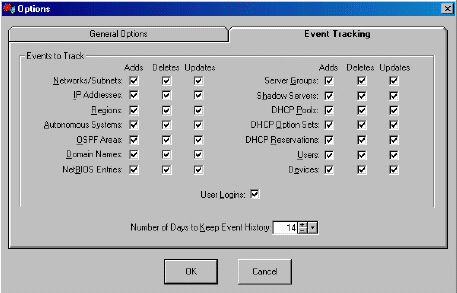 IPcentral is a client-server application that fully supports simultaneous access by multiple users in multiple locations. IPcentral keeps track of additions, deletions, and changes by administrator for static address management and for each of the dynamic Shadow services. A full audit trail is kept of all database modifications on a per-administrator basis.
IPcentral allows you to award management responsibilities to multiple network administrators. A designated "root" administrator defines permissions and logins for others who are responsible for certain network segments, server management, and asset descriptions. Each individual administrator is given control as appropriate for a management domain, though he or she may be allowed to query other information.
In addition to supporting multiple users per database, complex networks may be split into different databases. For example, administrators can name a database to represent each major network area, or for archival of earlier versions of the same network. Administrators simply open and work from the appropriate database.

to Manager Overview page